Queen's Guard to be reduced?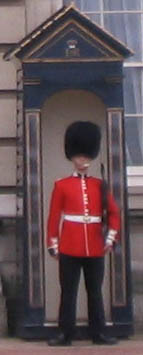 The British Army are facing some major financial challenges as the cost of continuing to fight the Iraq war grows. Defence bosses are understood to be considering reducing the 2000 troops that guard the Queen at Windsor Castle and Buckingham Palace down to 1300. This would allow them to be re-allocated to Iraq or Afghanistan.
The troops at the Palaces are generally ceremonial and stand for hours at a time.