NZ PM meets Queen at Windsor Castle
New Zealand Prime Minister John Key today met with the Queen at Windsor Castle. He met The Queen in the White Drawing Room, part of the suite of Private Apartments where The Queen lives when at Windsor Castle.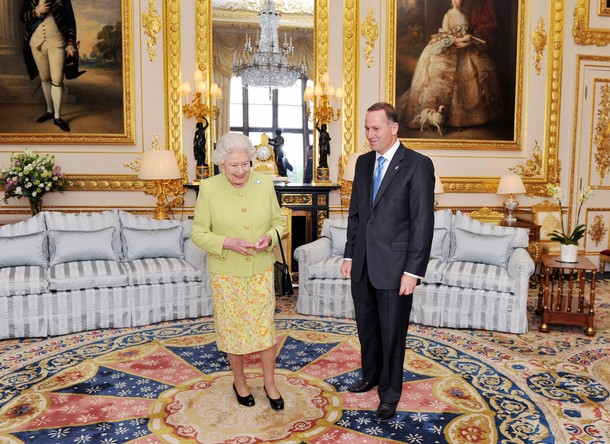 He had a 45 min audience with Her Majesty in the White Drawing room and then had lunch with The Queen, Prince Edward and Mr Key's wife Bronagh in the Oak Dining room, above the Sovereign's Entrance in the quadrangle.
The White Drawing Room is part of the suite of private apartments created for King George IV in the 1820s. Unlike Buckingham Palace, which was not completed before his death, these private apartments completely reflect the taste of George IV and have been virtually unaltered since. They are amongst the most exquisitely decorated rooms in the world. Visitors to Windsor Castle during the winter months can see three of the rooms in the private apartments, the State Dining Room, the Crimson Drawing Room and the Green Drawing Room, from where Mr Key entered the White Drawing room. The rest of the private apartments are off-limits to the public but can be seen in the virtual tour of Windsor Castle.
To get to the Oak Dining Room and he will have walked down the Grand Corridor which was created by King George IV to provide easier access between the private apartments and displays some of the greatest art and furniture in the Royal Collection.
The Oak Dining Room was created for King George IV later in the redecoration project (started in 1829) and was originally called the Gothic Breakfast Room. It overlooks the quadrangle and it has been rumoured that the Queen will sometimes watch people visiting the castle from here.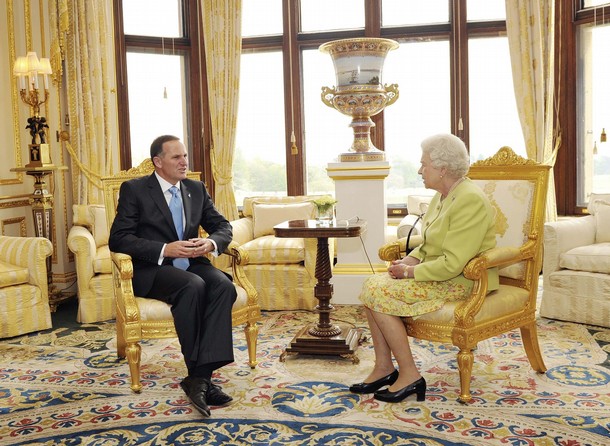 To learn more about the any of these rooms and see detailed photographs, you can purchase the Virtual Tour of Windsor Castle.

For more information on this story: http://tvnz.co.nz/national-news/key-dines-queen-4143020
For a video of the Queen meeting Mr Key: http://tvnz.co.nz/national-news/key-dines-queen-4143020/video